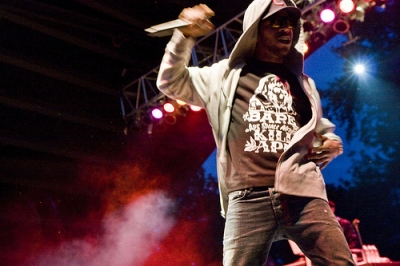 Cudderisback. No, really. The Man on the Moon is back.
After showing his rapping self for a capricious 30 seconds on Hit-Boy's "Old School Caddy", the Kid Cudi of old made his full reappearance late last night on "Just What I Am", the first leak from his forthcoming Indicud album. Alongside him is another new (but not really) face: King Chip, the artist formerly known as Chip Tha Ripper and Cudi's longtime collaborator. Both artists kill it on some Cudder self-production, something he seems to be getting into recently for Indicud, which he has described as his version of Dr. Dre's The Chronic 2001.
With Rock the Bells on its way (we'll be there!), the G.O.O.D. Music collaboration record looming, and Indicud being worked on, it's going to be a pretty busy year for Cudder.. so turn the music up and vibe with the MP3 directly below.
You might also like: