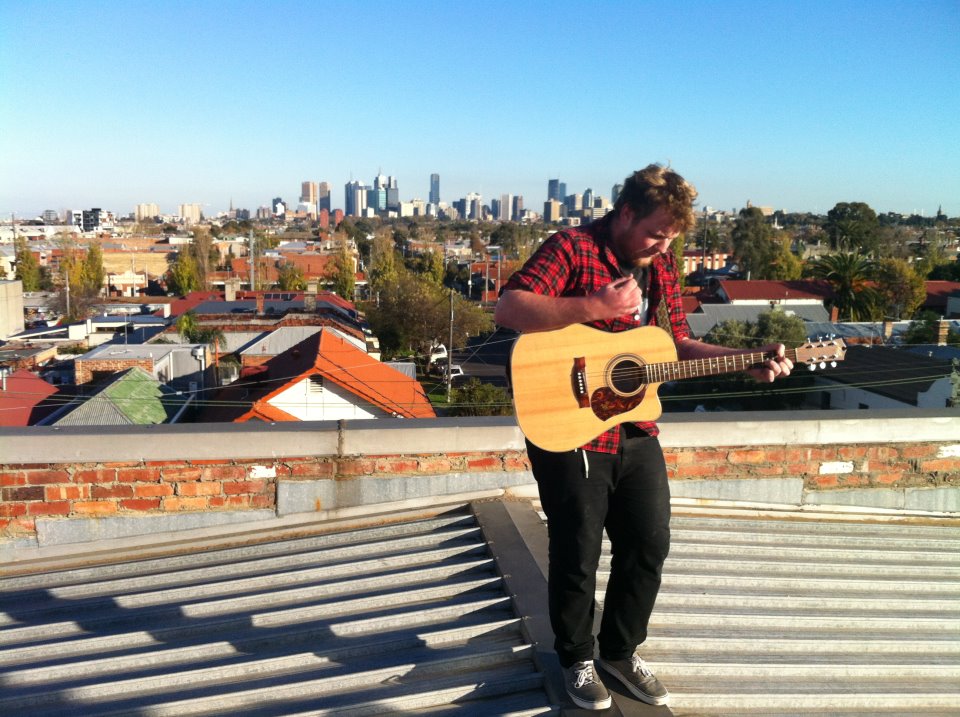 Pre-orders for
Wil Wagner's
upcoming solo release
Laika
are now available from Poison City Records. Two out of the eight new tracks are available to listen on
Poison City's bandcamp page
, including
How They Made Us
and the much anticipated
Laika
. The album was recorded in Tasmania in December of last year with producer and fellow Poison City artist 
Lincoln LeFevre
.
After being blown away by Wagner's lyrics and sound on The Smith Street Band's latest album Sunshine & Technology, I am excited to hear this collection of new acoustic solo songs. You can order the 12″ vinyl and CD from the Poison City Records Store and listen to two of the tracks below.
The Arab Springs, Ross Devlin's ambient experimental pop project recently unveiled their debut album Radost Moya. Devlin known for his work under the Wolf Fluorescence moniker, crafts drone-filled numbers with the vocal stylings of Ellery Roberts formerly from the now deceased WU LYF. Similarly Devlin uses his voice as an instrument to compliment the tracks' layers swapping between airy and impassioned vocals. Combining drum loops, a variety of synthesiser melodies, and surreal lyrics Radost Moya floats seamlessly from track to track in a dreamlike sonic journey.
In Devlin's own words about the release, "I recorded everything myself – some digital and some analog – mostly over this past summer. I was inspired to not really care if there's a little bit of ugliness in my music which is always something that I've been conscious of. If you read any of the lyrics, the songs are mostly pretty gloomy, but there's hope in them, and that's where the name The Arab Springs came from." You can download the album on a 'Name Your Price' basis from The Arab Springs' Bandcamp and stream it above. For more information follow their Facebook page.