The Arab Springs, Ross Devlin's ambient experimental pop project recently unveiled their debut album Radost Moya. Devlin known for his work under the Wolf Fluorescence moniker, crafts drone-filled numbers with the vocal stylings of Ellery Roberts formerly from the now deceased WU LYF. Similarly Devlin uses his voice as an instrument to compliment the tracks' layers swapping between airy and impassioned vocals. Combining drum loops, a variety of synthesiser melodies, and surreal lyrics Radost Moya floats seamlessly from track to track in a dreamlike sonic journey.
In Devlin's own words about the release, "I recorded everything myself – some digital and some analog – mostly over this past summer. I was inspired to not really care if there's a little bit of ugliness in my music which is always something that I've been conscious of. If you read any of the lyrics, the songs are mostly pretty gloomy, but there's hope in them, and that's where the name The Arab Springs came from." You can download the album on a 'Name Your Price' basis from The Arab Springs' Bandcamp and stream it above. For more information follow their Facebook page.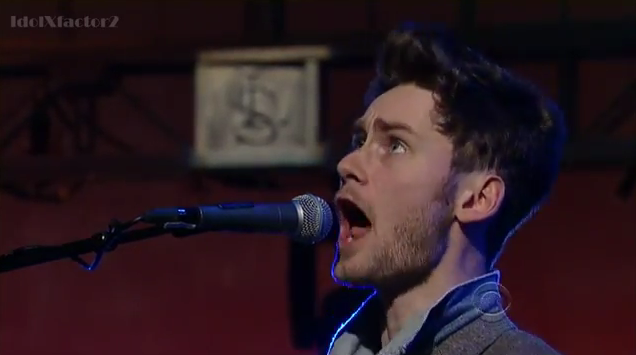 Manchester's 
WU LYF
made their US television debut on
The Late Show with David Letterman
last night, introducing their music to the audience by playing the unintelligible but passionate "Heavy Pop", off of 2011's debut
Go Tell Fire to the Mountain
. "That talented quartet from Manchester, England" (as Letterman himself put it) even managed to throw in a surprise when frontman Ellery Roberts shouted out, "What up motherf***ers?" to end the track, much to the delight of the audience and to Letterman. Quite an impressive debut.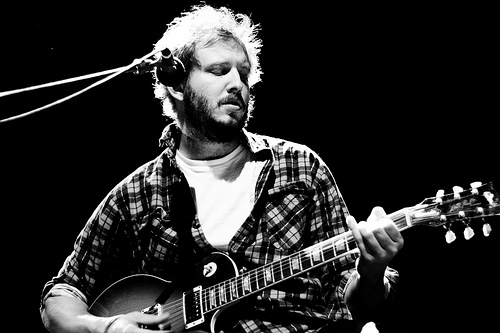 Q Magazine dished out 
honors
 yesterday for its 
Q Awards
, in which 
Bon Iver
 received a well-deserved award for "Best New Album". After receiving the award, Vernon discussed his recent collaborations with 
Kanye West
 and 
James Blake
, stating that they were "awesome" and hinting that there was more to come. On his 
recent collaboration with Blake
, Vernon stated that the two were "mutual fans", that "it became pretty obvious" that the two should work together, and that the two would be doing "a lot in the future". Check out Darcy's review of the new Bon Iver album right 
here
 and click read more to check out the short interview with Q Magazine. You can also watch Bon Iver perform on BBC's 
Later with Jools Holland
 (via 
P4K
).
Other award winners include Coldplay with "Best Act in the World Today", WU LYF with "Best New Act", Lana Del Rey with "Next Big Thing", and Snow Patrol with a peculiar "Best Classic Song" award.