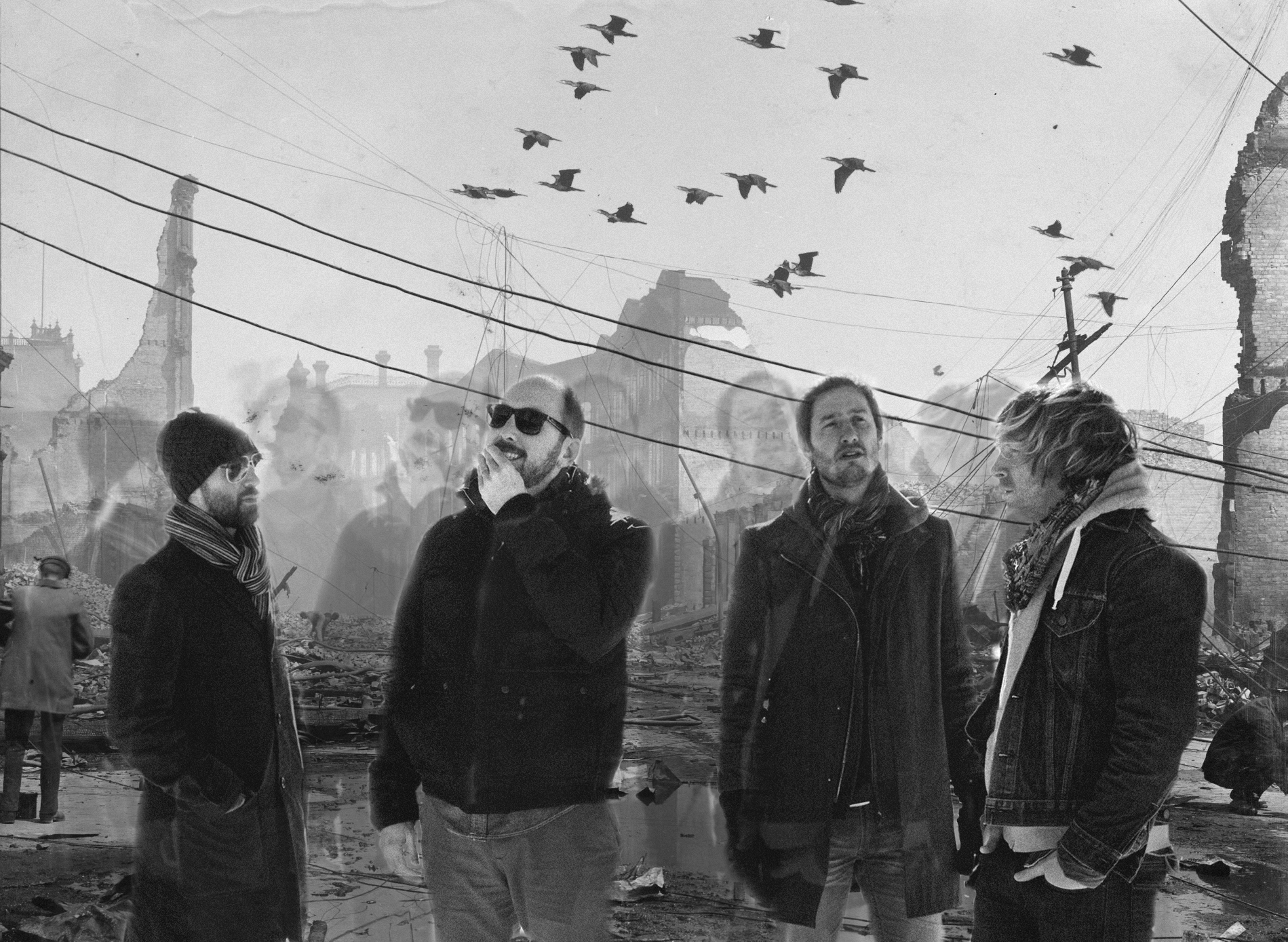 Ketch Harbour Wolves'
third album,
Queen City: Volume One
, is now available to purchase from
Dead Calm Records
. The album consists of eight indie rock tracks that are informed by the historic and contemporary urban experience of Toronto, Canada. As a 
Lost In The Sound Exclusive
here is our favorite song from the release, 
Signs Were Everywhere
.
The album was recorded entirely over the winter of 2013 and was mixed by Laurence Currie at Sunnyside Studio (Wintersleep, Hey Rosetta, In-Flight Safety) and mastered by Noah Mintz at Lacquer Channel (Broken Social Scene, Hayden, The National).
Here's what the band had to say about the album, "The content of the Queen City albums attempt to create a map of songs for Toronto arising out of specific sites within the city (Leslie Spit, Prince Edward Viaduct, Toronto Dominion Centre), weaving together history, mythology, and personal reflection into a dream-like cinematic narrative.
The title of the album refers to one of several monikers that Toronto has gone by since its foundation in the early 19th century. And yet the city shares this title with many other places throughout North America making it general and specific at the same time.  Toronto serves as a backdrop for universal human emotions (love, death and longing) and Queen City: Volume One is a reminder that each of us has similar dreams and desires, no matter the location."
The album is available stream from their website, Bandcamp and SoundCloud. For more information about the band be sure to check out their Facebook, and Twitter.
Tracklisting:
1. Pulled from the Wreckage
2. The Good Blood
3. Signs Were Everywhere
4. Should Have Learned
5. The Angelus
6. Through a Glass Darkly
7. 1992
8. The Beginning
You might also like: