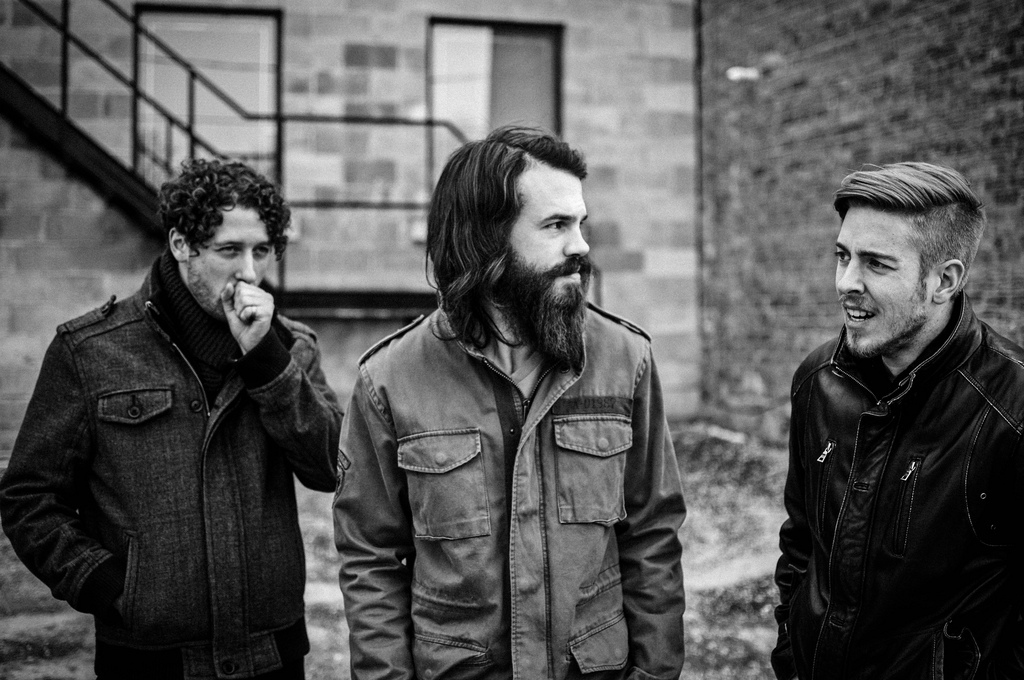 Lost In The Sound is honored to premiere Canadian indie rock band, Air Marshal Landing's debut album, You Used To Be Me. The three piece independently are releasing the record on June 4th after more than three years of writing, re-working and recording. In the Fall of 2011 the band travelled to Gibsons in British Columbia to record the album at The Farm Studios with Nygel Asselin. Watch their humorous public announcement of the LP here.
From the band about the album, "You Used To Be Me is a product of three great friends, ones that like to try and make our three-piece band sound closer to a 10-instrument assault. You'll also find some subtle genre hopping over the course of the record. Must hop! Can't stop!"
The album although primarily revolving around the indie rock genre, also draws in a variety of different musical stylings making the album an enthralling experience. Listen to Air Marshal Landing's You Used To Be Me below with our exclusive stream of the album in its entirety. If you want to pre-order the album you can do so on iTunes here and download their earlier releases on Bandcamp. Tell us what you think about the album in the comments below, and check out their Facebook, Twitter and website for more information!
You might also like: