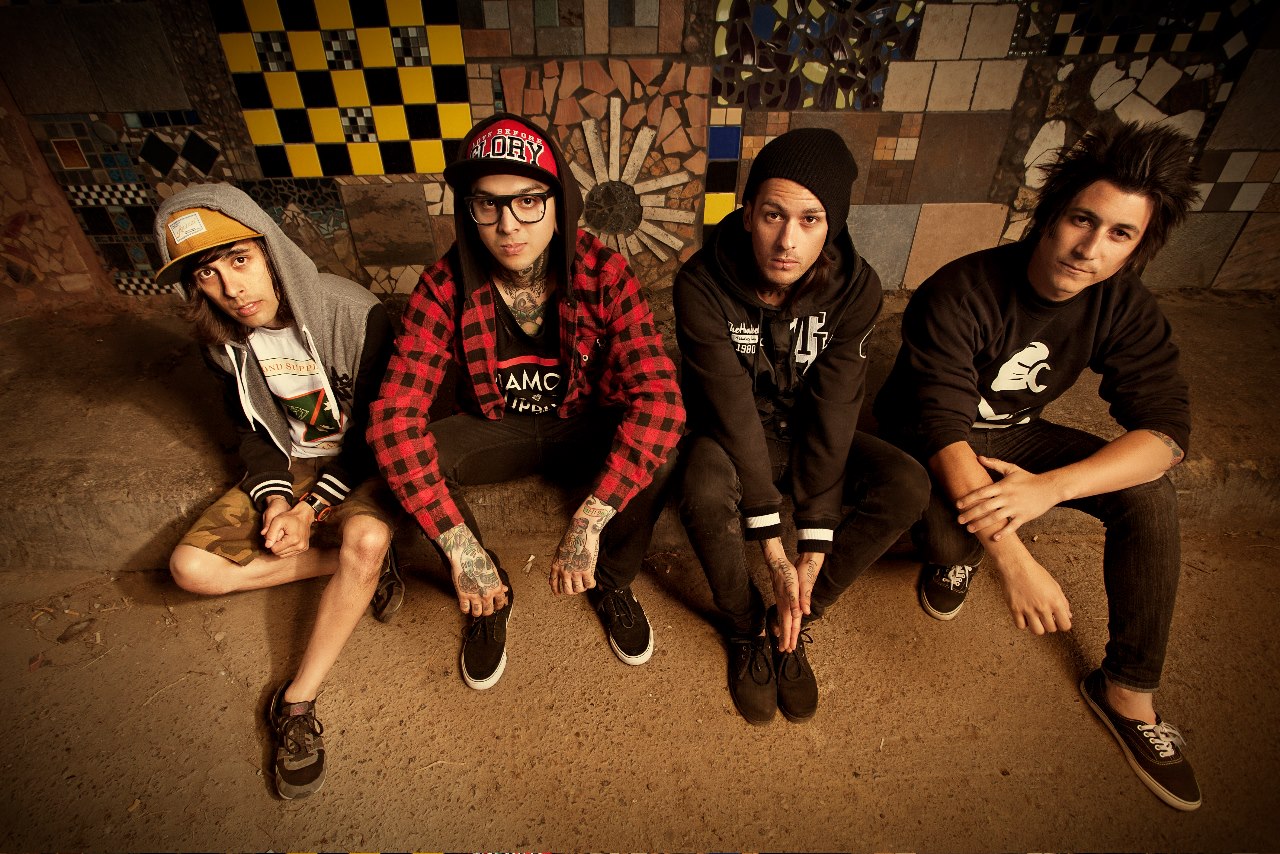 San Diego post-hardcore band 
Pierce The Veil
have just announced their upcoming worldwide tour documentary DVD, "This Is A Wasteland".
"Our first world tour was absolutely the craziest experience of our lives.. and we filmed EVERYTHING! Follow along as we visit uncharted territories in search of the best shows and thrilling experiences we could absolutely find along the way. This DVD is for the fans and the fans only. Thank you for letting us travel the world and share this adventure with you!" – Vic, Mike, Tony, and Jaime
The documentary is 60-minutes of power-packed footage that chronicles our life on the road, exclusive interviews, previously unreleased live footage, 3 music videos and everything in-between. The DVD will be released in stores WORLDWIDE and is packaged in a stunning, hard-bound book with 28 pages that features photos, artwork, and liner notes."
The DVD is set to be released on November 11th, and will be available on iTunes. Check out the official trailer below!
You might also like: