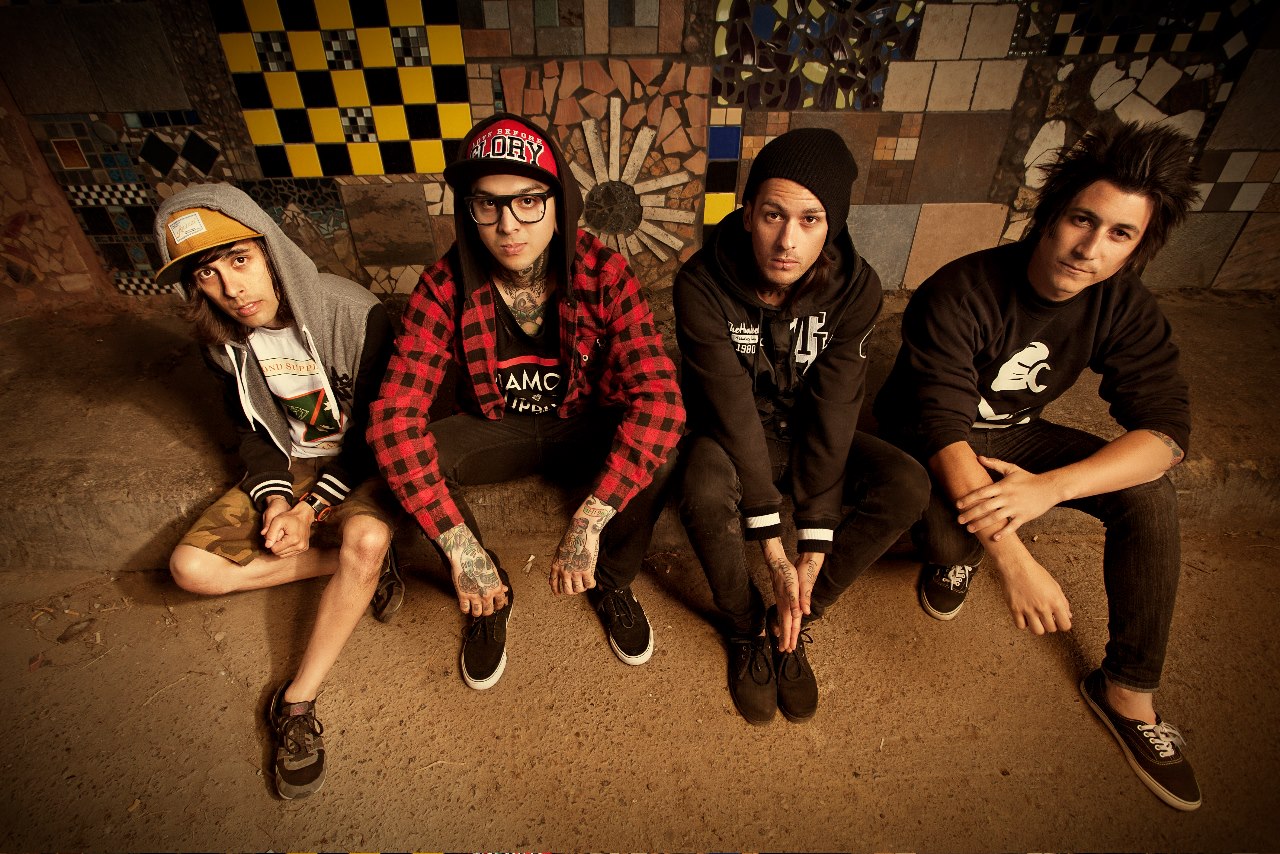 San Diego post-hardcore band 
Pierce The Veil
have just announced their upcoming worldwide tour documentary DVD, "This Is A Wasteland".
"Our first world tour was absolutely the craziest experience of our lives.. and we filmed EVERYTHING! Follow along as we visit uncharted territories in search of the best shows and thrilling experiences we could absolutely find along the way. This DVD is for the fans and the fans only. Thank you for letting us travel the world and share this adventure with you!" – Vic, Mike, Tony, and Jaime
The documentary is 60-minutes of power-packed footage that chronicles our life on the road, exclusive interviews, previously unreleased live footage, 3 music videos and everything in-between. The DVD will be released in stores WORLDWIDE and is packaged in a stunning, hard-bound book with 28 pages that features photos, artwork, and liner notes."
The DVD is set to be released on November 11th, and will be available on iTunes. Check out the official trailer below!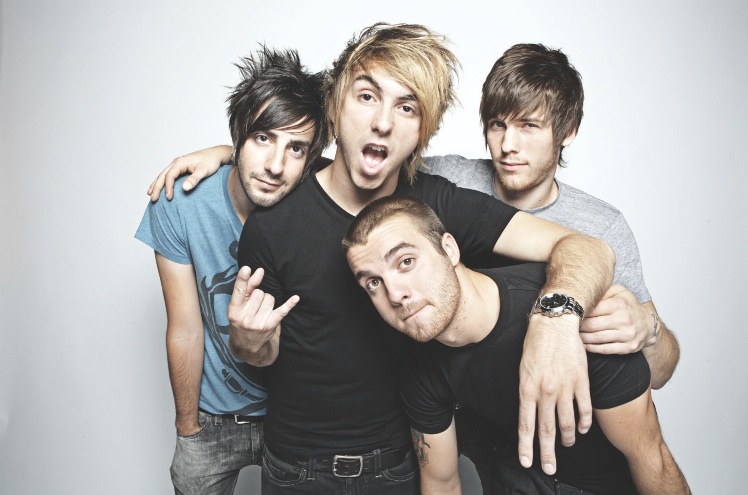 Pop-punk band 
All Time Low
have just released a music video for their new song,
A Love Like War
, featuring 
Pierce The Veil
frontman Vic Fuentes. The track is off their upcoming re-release of their latest album,
Don't Panic
, called
Don't Panic: It's Longer Now!
 The re-release features a total of 7 new songs, and will be out September 30th off of Hopeless Records. You can pre-order the digital album on
iTunes
now and order hard copies from
Hopeless Records
. Check out the track list and the music video below!
Tracklist:
01. The Reckless and The Brave
02. A Love Like War (feat. Vic Fuentes)
03. Backseat Serenade
04. Me Without You (All I Ever Wanted)
05. If These Sheets Were States
06 Somewhere In Neverland
07. So Long Soldier
08. Canals
09. The Irony Of Choking On A Lifesaver
10. To Live and Let Go
11. Outlines
12. Thanks To You
13. For Baltimore
14. Paint You Wings
15. So Long And Thanks For All The Booze
16. Oh Calamity!
17. For Baltimore (Acoustic)
18. Somewhere In Neverland (Acoustic)
19. The Reckless and The Brave (Acoustic)
20. Backseat Serenade (Acoustic)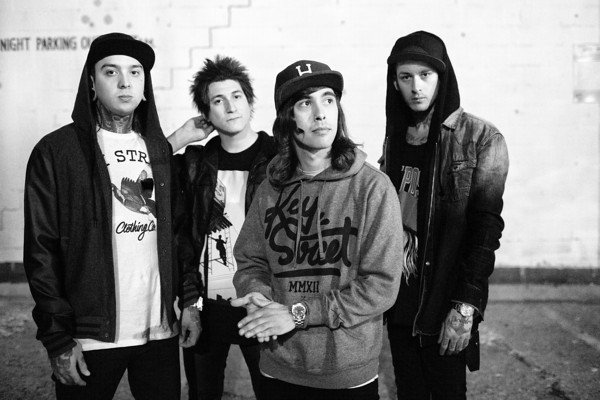 Post-hardcore band Pierce The Veil are premiering the new music video for their song, Bulls In The Bronx, on their Vevo Youtube channel. The song is the fifth track off of their latest album, Collide With The Sky, released last year. Along with Bulls In The Bronx, the band has also shot and released videos for the songs King For A Day and Hell Above.
The band are currently on their month-long sold out Spring Fever Tour, with co-headliner All Time Low and supporters Mayday Parade and You Me At Six. Pierce The Veil celebrated Cinco de Mayo last Sunday by releasing their third signature hot sauce, Ragin' Cajun, which is available for purchase here. Check out the new music video below!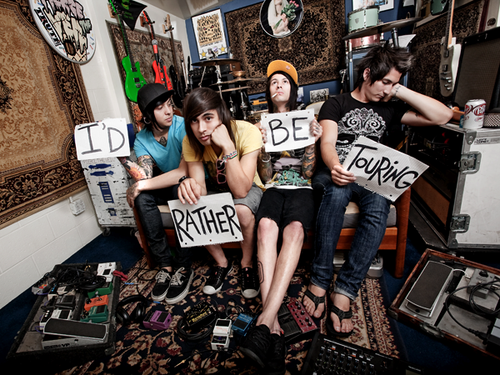 American post-hardcore band
Pierce the Veil
 has released episode 5 of their "Epic Win Mini Docs", featuring highlights from their fall 2011 "No Guts, No Glory" tour with
Miss May I
,
Woe Is Me
,
Letlive
, and
The Amity Affliction
. You can check out the video below.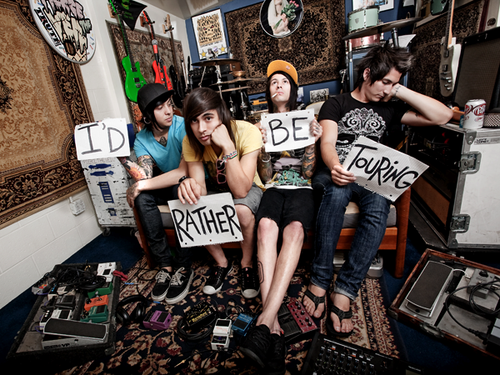 Pierce the Veil
have announced that they will be heading into the studio this month to record their third full-length. The album will be follow-up to their sophomore effort 
Selfish Machines,
 and the first album by the band to be released on Fearless Records. You can read the statement by frontman Vic Fuentes below:
"Hola mis amigos!  We hit the studio THIS MONTH to record a brand new album!  Can you smell the excitement in the air?!  We've been writing on and off for almost a whole year now, in between tours and even while on tour.  We've traveled to different parts of the country to collaborate with friends and fellow musicians.  We wrote while we were on tour in Europe.  We even lived in a cabin for a few months to get away from it all and fine tune the songs.  And now it begins!  We'll be announcing the producer and a bunch of other upcoming PTV plans very soon!  Exciting times on the PTV front!
-Vic Nasty"