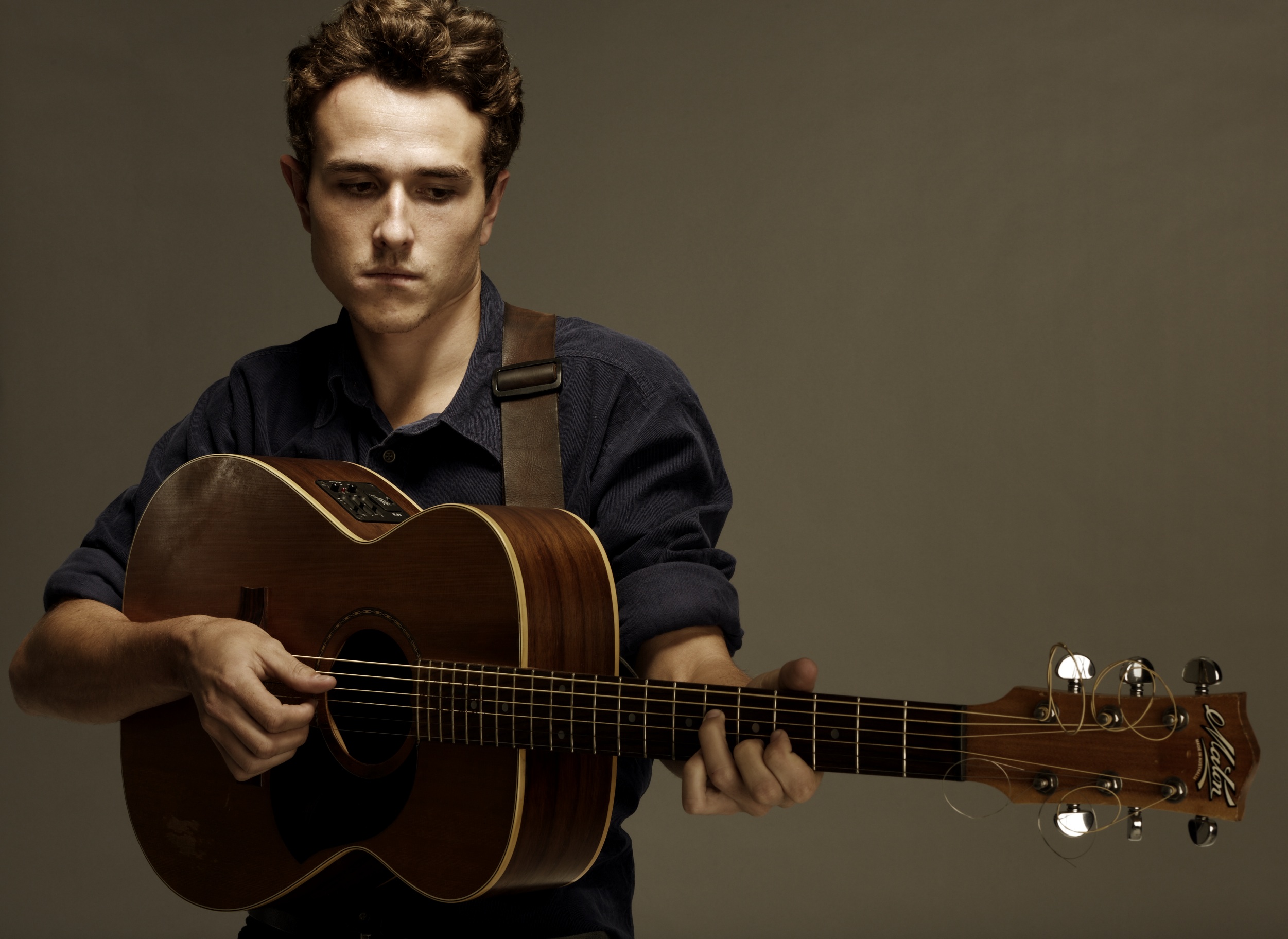 From growing up in the coastal New South Wales town of Port Macquarie to selling out shows in his new home of Sydney, Patrick James is working his way up through the ranks. Unselfconscious, honest and humble musicians are a dime-a-dozen; fortunately Patrick James is one of them. Recently releasing his EP All About To Change, Patrick reflects with us about his experiences, and future goals. Pick up his new EP here via Create/Control and follow him on Facebook and Twitter.
You come off as a singer/songwriter folk artist, what would you say that your genre of music is?
My music is based around the folk singer/songwriter style. I think that can be shaped the way you want it to. Really keen to explore how I can develop my sound so that could change.
Who would you compare yourself too?
I definitely wouldn't compare myself to any established artist but I think someone I look up to in the Australian scene is Josh Pyke. Having toured with him this year and having been a fan for quite some time I think for any singer/songwriter in Australia he is someone to watch and get inspiration from.
You released your EP "All About to Change" in early 2013. Can you tell us what its like to release your first EP?
It was great to release the EP after touring a lot the year before and gaining fans. Having a small but solid fan base to release the project to was exciting. I worked hard on it and it was a really good stepping stone to get to the next level and put myself in a good position for the next bit of music to come out.
What was the main inspiration behind it?
Working on it for so long and making a bedroom set up work was a challenge and we did have a lot of time for trial and error, so throughout the process there was a lot of external music that we were listening to and getting inspiration from. The biggest inspiration was probably a solo artist James Vincent McMorrow. The sound he had for his debut album was something we based the production around.
Is there any song in particular that speaks the most to you on a personal level?
I would say 'Stay' which is a simple electric and vocal song would have to be the most personal song on the EP. It was a different process writing that song compared to the others. I wrote the lyrics a while ago just as a poem before any music had been written and then shaped instruments around that. It was interesting to do it that way because most of the time the melody and chords come first.
Has anything changed after the release? Either about yourself, or your music?
The EP has given the chance to tour a lot this year and further the fan base which is really what I am going for in these early stages . Each time you release something it's a learning curve to see what works and to see what approaches will give you as much success as possible for that EP or song. I feel that it has been good for that but really looking forward to developing the sound again and to keep reshaping.
You are also about to release a new single, is there anything that you can tell us about it?
The sound is a lot bigger in sound and production. That came through when we recorded with producer Wayne Connolly at Alberts studio in Sydney. It was great recording with a full band this time around also and that fuller sound definitely comes through as a result of making the most of the guys in the band. The song is called 'Wait' and is due out on the 22nd of October.
Is this a taste of perhaps a new album to come soon?
Perhaps! It will be the first single off a new EP or Album release but I plan to release a few more songs before hand.
You are about to tour around Australia starting November 7th. What's the music scene like in Australia?
The Australian music scene is great! There is a real excitement about new music at the moment and the acoustic/folk scene is very communal and supportive of new bands. The November tour will be a great way to make the most of the fans we have made this year from supporting other artists and also to try out new songs.
Have you ever thought about doing a tour internationally either USA, or Europe, etc.?
I think about it all the time and really hope to get over soon. The more I release music the more necessary it will be to take it abroad. There are some great international acts I would love to tour with around the States especially and hopefully those opportunities will come soon.
Other than the tour, what's next for Patrick James?
A lot more recording of new songs!!
You might also like: