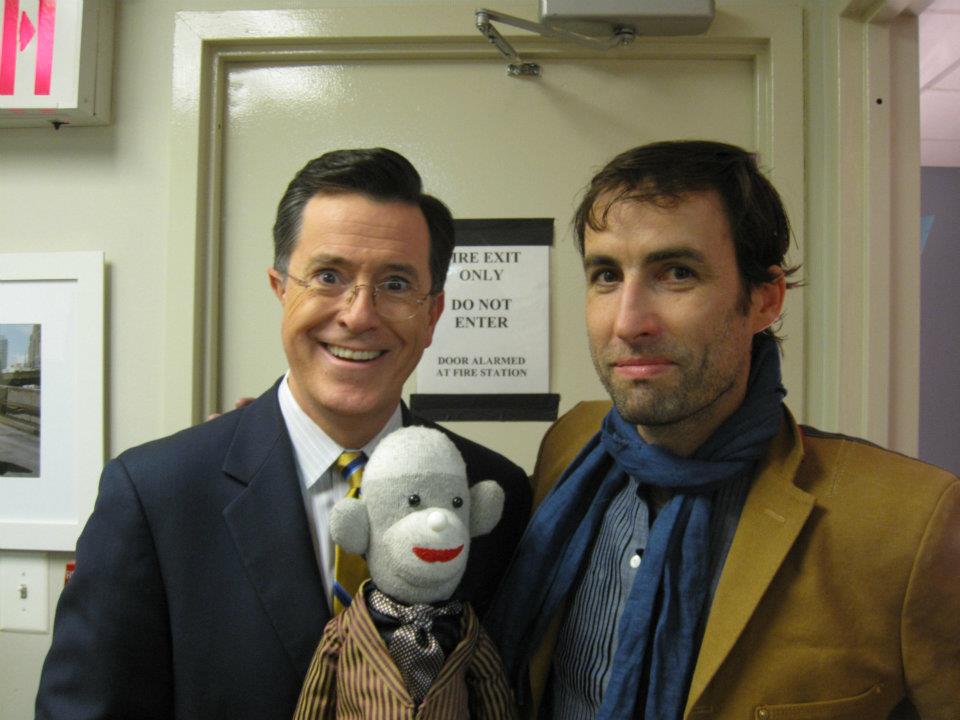 To promote his new album
Break It Yourself
, singer-songwriter and whistling virtuoso
Andrew Bird
made an appearance on Stephen Colbert's show last night. After a hilariously one-sided chat with Colbert (well, what did you expect?) about his fanbase, his music, and more, Bird gave the audience a fantastic peformance of his new song "Eyeoneye", as well as an exclusive web performance of "Danse Caribe". Even while flanked by a full band, Bird handles multiple roles, switching between vocals to whistling to playing guitar to playing violin. You can watch the interview as well as the two live performances below.
Interview:
"Eyeoneye":
"Danse Caribe":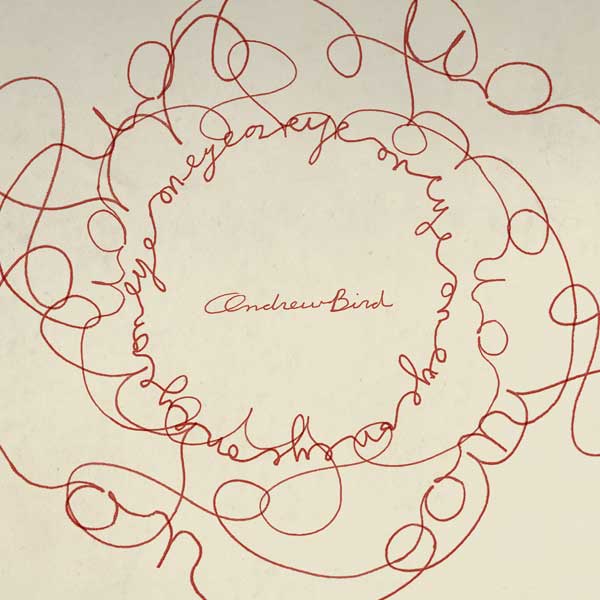 "Eyeoneye" is our very first look at the extremely talented whistler/singer-songwriter
Andrew Bird
's upcoming new album,
Break It Yourself
. Although the album won't make its official release until March 6, the new song will be available for immediate download with a pre-order of the limited edition box set of the album from his website
here
. In terms of style, "Eyeoneye" has a sound that reminds me of "Masterfade" or "Fake Palindromes" from 
The Mysterious Production of Eggs
 so perhaps Bird is taking a pre-
Noble Beast
 type direction to the album. Either way, I'm incredibly excited.
Break It Yourself Tracklisting:
01. Desperation Breeds…
02. Polynation
03. Danse Caribe
04. Give it Away
05. Eyeoneye
06. Lazy Projector
07. Near Death Experience Experience
08. Behind the Barn
09. Lusitania
10. Orpheo Looks Back
11. Sifters
12. Fatal Shore
13. Hole in the Ocean Floor
14. Belles
You don't have to be a fan of commercial jingles to appreciate American Express's ongoing ZYNC campaign. Passion Pit, The Antlers, and Andrew Bird have all recorded new tracks, which can be listened to below or downloaded from the American Express Facebook page.