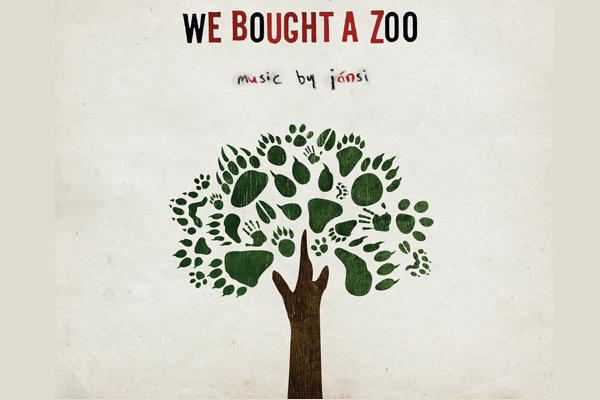 Jónsi
has released the music video for "Gathering Stories", which was written for the
We Bought a Zoo OST
. The movie 
We Bought a Zoo
, starring Matt Damon and Scarlett Johansson, came out in theaters on December 23 and its director, Cameron Crowe, specifically asked Jónsi to do the soundtrack.
We Bought a Zoo OS
T (which you can
buy here
) features new original music, old songs by
Sigur Rós
, and songs from Jónsi's debut solo album,
Go
. Watch the video for "Gathering Stories" below:
Download a new Jónsi live track for free here.
Sigur Rós frontman Jónsi, who released his solo record Go this year, will now release a two-disc live CD package titled Go Live. Included will be live film recordings and a live album comprised of 14 recordings from concerts played in Belgium and England. Purchasing details are here and read more to check out the track lists.
Go Live Tracklist:
DVD
01. Hengilás
02. Icicle Sleeves
03. Kolniður
04. Tornado
05. Sinking Friendships
06. Go Do
07. Boy Lilikoi
08. New Piano Song
09. Around Us
10. Volume Pedal Song
11. Grow Till Tall
Filmed live at 3 mills studios, London, March 26th 2010.
CD
01. Stars in Still Water *
02. Hengilás
03. Icicle Sleeves
04. Kolniður
05. Tornado
06. Sinking Friendships
07. Saint Naive
08. Go Do
09. Boy Lilikoi
10. Animal Arithmetic
11. New Piano Song *
12. Around Us
13. Sticks & Stones *
14. Grow Till Tall
Recorded live at Ancienne Belgique, Belgium, May 29th 2010, except * recorded at the Dome, Brighton, September 14th 2010.