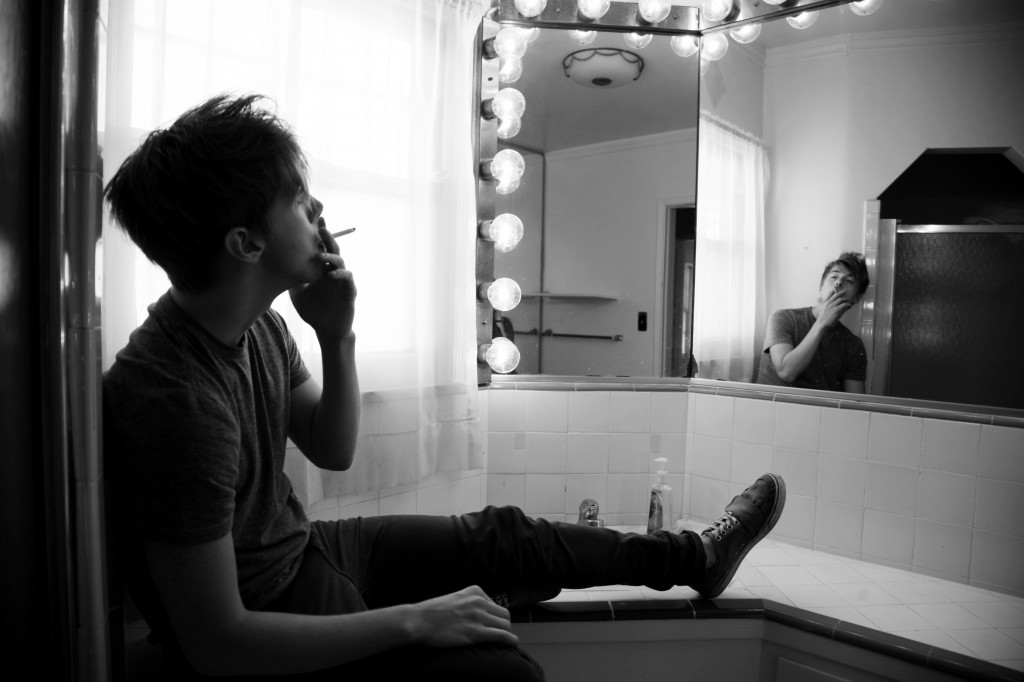 After capturing the attention of millions across the globe,
Josiah Leming
is preparing for the success that was apparent since he was young. When Josiah turned 17, he took a risk to follow his dream of being a musician: the singer-songwriter left from high school, packed up his car, which was his new home for the time being, and started the journey to his dreams. That leap of faith has now paid off and he was willing to take some time off and talk to us about his recently released, live album, "Listen Close Live". You can pick up Josiah Leming's new live album along with the rest of his discography on
iTunes
 now!
What genre of music do you consider yourself to be a part of?
I don't think about that too much. If you put a gun to my head, I'd say alternative. The only thing that really matters to me is that what's coming out is a true representation of what's inside. My stuff flirts with pop a little, but also keeps a good distance from resembling modern pop, which I don't dig very much.
Who would you compare yourself too?
No one specifically, but a blend of all my favorites. Dylan, Nilsson, Springsteen, Buckley, Chris Martin, Thom Yorke, Jagger, etc etc.
Is there anyone who has inspired you during your career?
Obviously all of the above, but moreso I tend to draw inspiration from what I feel on the inside – feelings that spring from observations of the world around me, experiences in that world and relationships with the people in that world.
You released your solo – live album " Listen Close Live" earlier this year. Why did you choose to do a live album? How does it compare to a studio album?
It had been a long time coming. I can't put my finger on it, but something happens when I'm out in front of a live crowd that is hard to replicate in a studio. There's always been this disconnect for me, and I've known for a while that a live record was something I wanted to do to bridge that gap. It's nice to let the songs stand there naked and be confident that they're good just the way they were written.
What is your favorite song to sing live?
I tend to like the ones that are higher energy, songs like Fuck Up, Her, This Cigar, stuff I can really let loose on.
Has anything changed since the release of the album?
It was an important step for me before moving on to working on new songs, finally getting versions of songs out that I feel good about. I needed to close the book on some of those songs.
Is there anything new you can share with us? Either a possible new studio album or EP?
We're getting close to that point very quickly.
You are only 24 years old; does this have any affect on you in the music industry?
Not for me. My aim is to just write better songs and play my instruments better, and deliver better albums for myself and my fans. What has more impact is that I've been in and around the music industry at the highest levels for 6 years now, so I know what's up and there's not much that I don't see coming now. I really feel comfortable navigating it, and in my ability to get the most out of it.
What are your plans for the rest of the year and the beginning of 2014?
Write, write, write, play, play, play. I'm constantly making new stuff and recording new stuff, and breaking it apart and putting it back together. This is the deepest I've dove into the pre-studio process, I wanna make sure I'm all the way there before we roll the tape.
Finally, is there anything that you would like to say to our readers?
That's why I make albums.