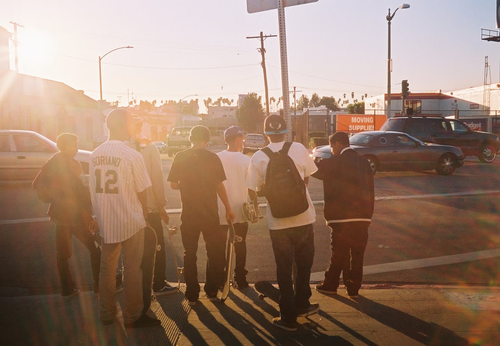 2011 was a fantastic year for Los Angeles based hip-hop/skateboard collective
Odd Future Wolf Gang Kill Them All
with releases from
Tyler the Creator
,
Mellowhype
,
Frank Ocean
, 
The Internet
and
Mike G
, and yet after all that it looks like the group still won't be slowing down in 2012. Following last year's
Goblin
, Tyler the Creator is set to release 
Wolf
  sometime in the spring, which was
described by him
as a deviation from his previous releases. Duo Hodgy beats and Leftbrain are also releasing a followup Mellowhype album titled
Numbers
 sometime in the summer.
The collective has also announced OF Tape Vol. 2, which features new music from Tyler, the Creator, Hodgy Beats, Frank Ocean, Leftbrain, Domo Genesis, Mike G, Syd the Kyd and The Internet. The tape is a followup to the crew's 2008 debut outing The Odd Future Mixtape, which you can download for free over here. On top of it all, Tyler and gang will also be premiering their own "Jackass"-like sketch show, Loiter Squad, March 25h on Adult Swim.
Head over here to check out a limited edition t-shirt designed by Tyler the Creator that will be released through Qubic Store. The shirt was made in response to the collective being kicked out of the lineup for Big Day Out 2012 Auckland, and they are set to have their own show at the Auckland Powerstation January 19th instead.
All future releases will be released through the crew's own Odd Future Records.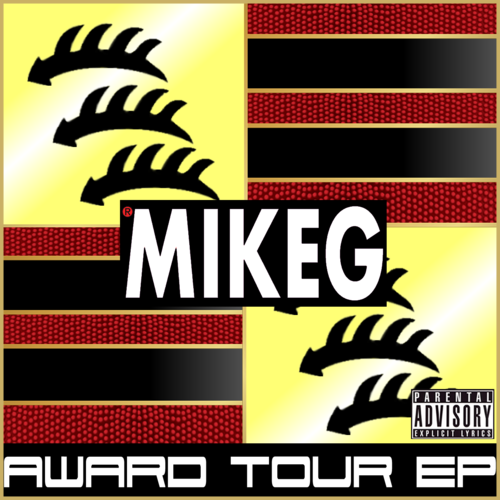 Odd Future's haziest rapper and self-proclaimed king Mike G has released his long-awaited Award Tour EP, a seven track project filled with in-house production anda few collaborations with Vince Staples. Mike G's still gearing up for the release of his proper sophomore album Gold (set for release on Odd Future Records?), but at least we can bump the Award Tour EP in the meantime. Download link below.
DOWNLOAD: Mediafire
Award Tour EP Tracklisting:
01. Moracular World (w/ Vince Staples) [Prod. Frisco TSC & Left Brain]
02. Chevron [Prod. Hodgy Beats]
03. Carrera Ft. Vince Staples [Prod. Jay Curry]
04. Chanel [Prod. Patrick The Great]
05. Award Tour (w/ Vince Staples) [Prod. Frisco TSC]
06. Vicks (w/ Vince Staples) [Prod. Left Brain]
07. Michael Douglas |Speak! & Vince Staples| [Prod. Frisco TSC]
Mike G is often overlooked in the Odd Future family, especially considering his laid back attitude and calm, chill flow. He's definitely one of the group's more talented rappers though, and he proves this on a brand new track entitled "Chevron". Posted on the Odd Future Twitter account, the new track is produced by fellow member Hodgy Beats (who knew Hodgy produced too?) and features Mike spitting some sweet rhymes. Don't sleep on this one.
MP3: Mike G – "Chevron" (Prod. Hodgy Beats)
"Chevron" will be released on Mike G's forthcoming Award Tour EP.