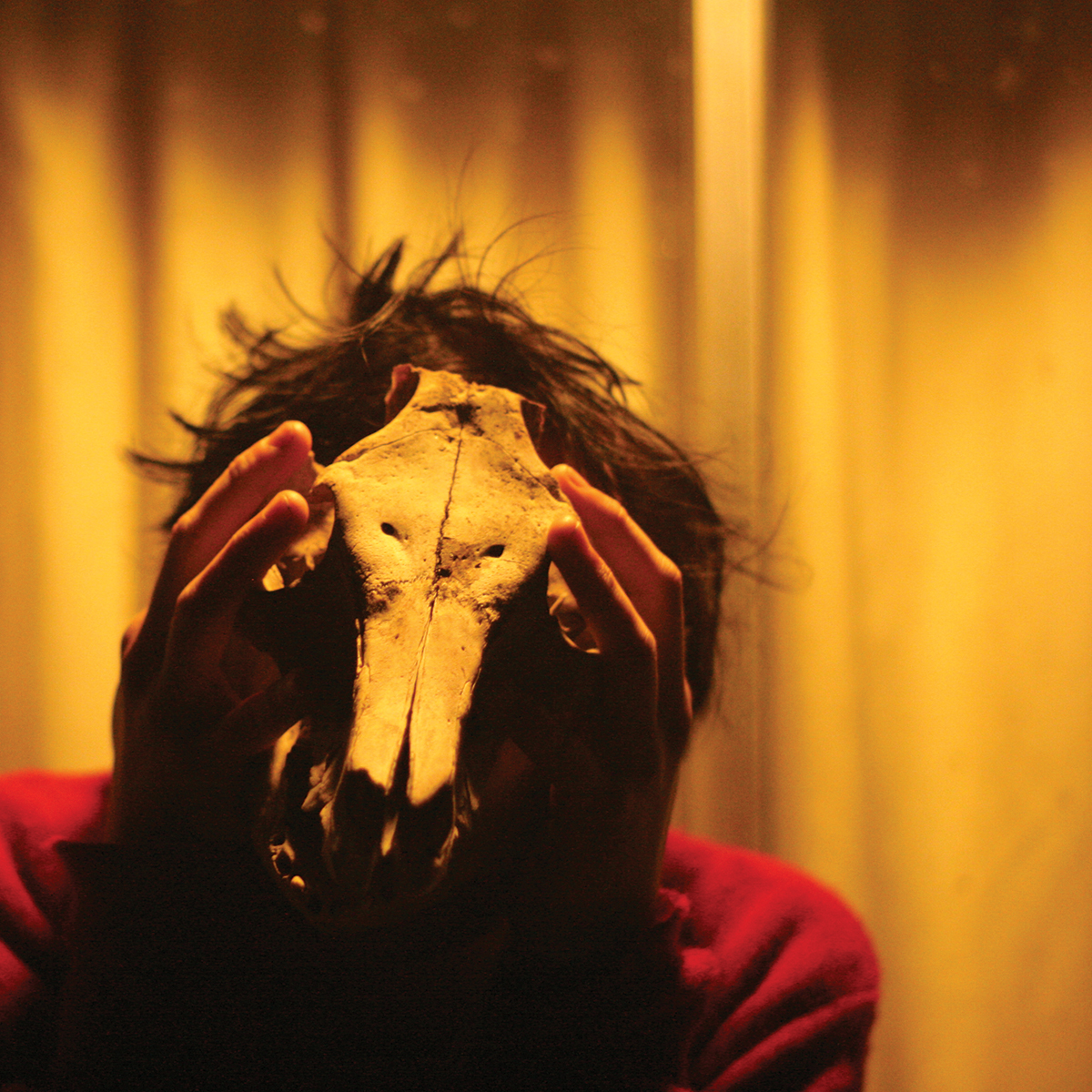 Coma Cinema's new album Posthumous Release was officially unveiled today despite a prior intentional leak. The album has been in the works for three years encountering various problems such as sickness, heartbreak and broken instruments. After recieving a message from Brad Petering of TV Girl inviting frontman Mat Cothran to go to LA, it was then recorded within nine days. Brad Petering and Jason Wyman produced the album and it was mastered by Warren Hildebrand from Foxes in Fiction. Rachel Levy of RL Kelly also contributed her wistful airy vocals to the album.
From Mat Cothran's tumblr about the release, "I spent a lot of time in los angeles walking around by myself thinking about how my life had come to this. I was born in a shitty town, and I was born poor, from trailer park to project to parking lot to apartment. Somehow i was in Los Angeles making a record, it didn't make sense I didn't know if I deserved it. As it is don't give up on your fucking dreams, I've done so much in my life but you're capable of even more. Never listen when they tell you you can't. It simply isn't true. I hope everyone likes the record, the response thus far has been amazing and I'm so thankful to have all you folks along for the ride. I'm not sure what happens now to me or this project, I might take a bit of a hiatus from the world. But I'll be around, and I'll be back to see you. I love you, thanks for taking care of me."
The album as expected features many standout tracks such as White Trash VHS, Bailey Jay, Survivor's Guilt and Posthumous Release. The song, Posthumous Release was adapted from hmm…I Was Born written by Justin Blackburn and Noel Thrasher. Being Cothran's fourth album under this moniker, a maturation of his sound organically has occurred both lyrically and instrumentally. In comparison to his other releases, the album is a much more hi-fi ordeal, sonically allowing all the melodies and his soft vocals to be heard precisely. Even breaths can be heard being taken on a personal favorite track from the album, Partners in Crime. This in turn removes the beloved constant tape hiss signature to much of his work, but allows the synths and guitars to shine through. Pick up the record digitally from the Bandcamp page for free or for a donation. For a casette version of the album you can purchase it over at Orchid Tapes, and as a vinyl from Fork & Spoon Records. Stream the album in its entirety below.
elvis depressedly – holo pleasures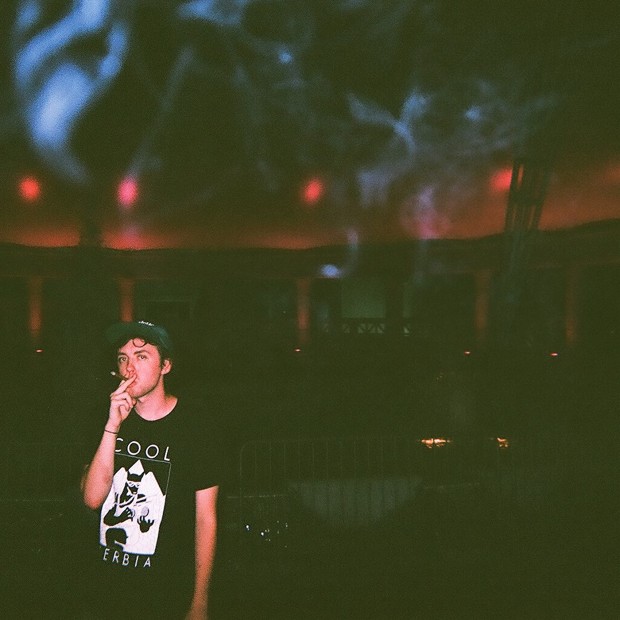 Released: 16th April 2013
Label: Birdtapes | Orchid Tapes
Purchase: Vinyl | Casette [Sold Out] | Digital
holo pleasures is the sixth release by lo-fi pop project, elvis depressedly and marks the first time under this moniker that there has been a full band effort. The trio that contributed to the record includes Mat Cothran on vocals, drums, and guitar, Eric Jones on guitar and bass, and Delaney Mills playing all the keyboard parts. Like most of Cothran's work, there is the familiar lo-fi analog comfort layered on top of warbling vocals to create unparalleled mellowness and melancholy.
The first track, okay, a pop number, encompasses Cothran's simple yet poignant lyrical style including the lyrics, "I remember becoming winter, haunted by light, true love turned to sickness in my body, stayed up all night." The album has the some of the same vibes as Coma Cinema, Cothran's other outfit, however what sets them apart is the difference in the coherent aesthetic of the albums. The harmonies and hooks of this release contain a medley of droned keyboard, blown out guitar strumming, and muted percussion followed by refrains such as "If there's a cool spot in heaven, I know you'll get in" in weird honey and "Always real, always right, always alright" in pepsi/coke suicide. The six songs that run a total of twelve minutes are meant to be listened as one in order to gain the full experience of the record.
Mat Cothran and his band members are always constantly progressing and a new release is never far away, or from any of the groups in the scene such as Julia Brown, R.L. Kelly, and Pussy Wizard. The casette form of this release is currently sold out, but you can still pick up the 7″ vinyl in either blood red or swamp green from Birdtapes, or give it a listen over at the Bandcamp page.
Standout Tracks: "okay", "weird honey", "pepsi/coke suicide"
8.5
"never quit, there's always a reason to try."
Tracklisting:
1. okay
2. pepsi/coke suicide
3. inside you
4. teeth
5. weird honey
6. thinning out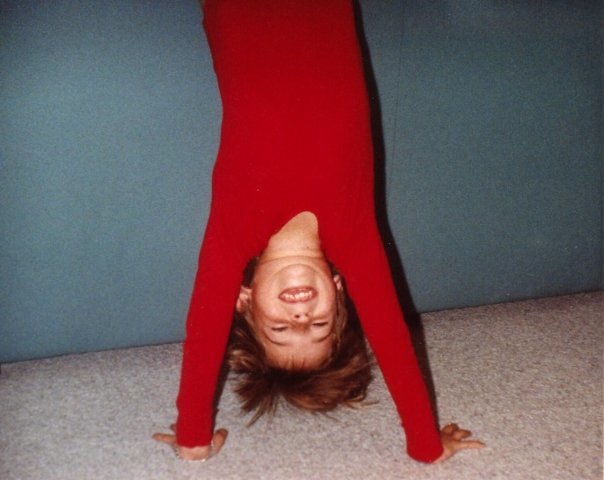 R.L. Kelly
 today released her debut solo album accurately titled 
Life's A Bummer
. The album was mastered by Warren Hildebrand of
Foxes In Fixtion
 and reminds me of the works of
Elvis Depressedly
and
Ricky Eat Acid
albeit with female vocals.
R.L. Kelly
covers one of my favorite
Alex G
songs titled
Change
, which I was content to see on the release. The other five original songs emotionally draw you into the lyrical lo-fi atmosphere  and leave you mesmerised.
R.L. Kelly
will also be featured on the new
Coma Cinema
release. The album is available to download from her
Bandcamp page
 and you can stream it in its' entirety below.