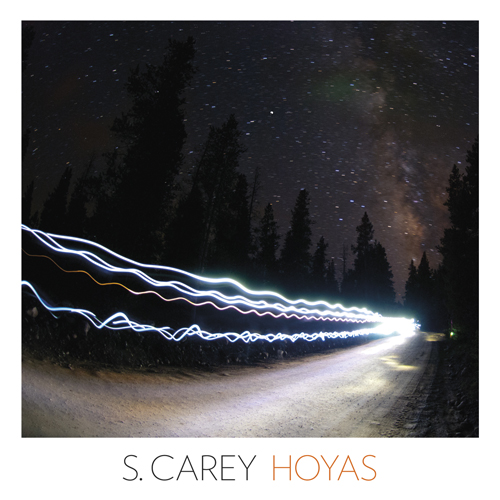 Bon Iver
's
S. Carey
 will make his solo return with a brand new four-track EP entitled
Hoyas
. Set for release on Jagjaguwar (home to Bon Iver),
Hoyas
 was, according to the press release, recorded in an attic studio "using a single laptop and not much else… Some sounds were composed by handcrafted instruments and others by junk. At times, Carey tracked vocals using nothing more than his laptop's internal microphone, and most of the beats and synthesized sounds were sequenced and arranged using stock-software." Bon Iver bandmate Justin Vernon then mixed and produced the album, which is currently scheduled for a May 8th release.
In the meantime, you can watch S. Carey and Justin Vernon in their recent Bon Iver live acoustic session here.
Hoyas EP Tracklist:
01. Two Angles
02. Avalanche
03. Inspir
04. Marfa
This week for MiaoMix Monday I put together a playlist made up of folk songs. This mix consists of contemporary folk music like fuzz folk or folk rock. I'm not the biggest expert on folk music, but it makes me feel a lot more calm when I listen to it and these are some of my personal favorites. Some of you will probably recognize some of the artists here, such as Neutral Milk Hotel or The Tallest Man on Earth, but hopefully some of you will find your new favorite band.
Fleet Foxes – "He Doesn't Know Why"
Brett Dennen – "Ain't No Reason"
The Tallest Man On Earth – "I Won't Be Found"
S. Carey – "In The Dirt"
Dan Mangan – "About as Helpful as You can be Without Being Any Help at All"
M. Ward – "For Beginners"
Horse Feathers – "Curs in the Weeds"
Gold Leaves – "The Ornament"
Neutral Milk Hotel – "In the Aeroplane over the Sea"