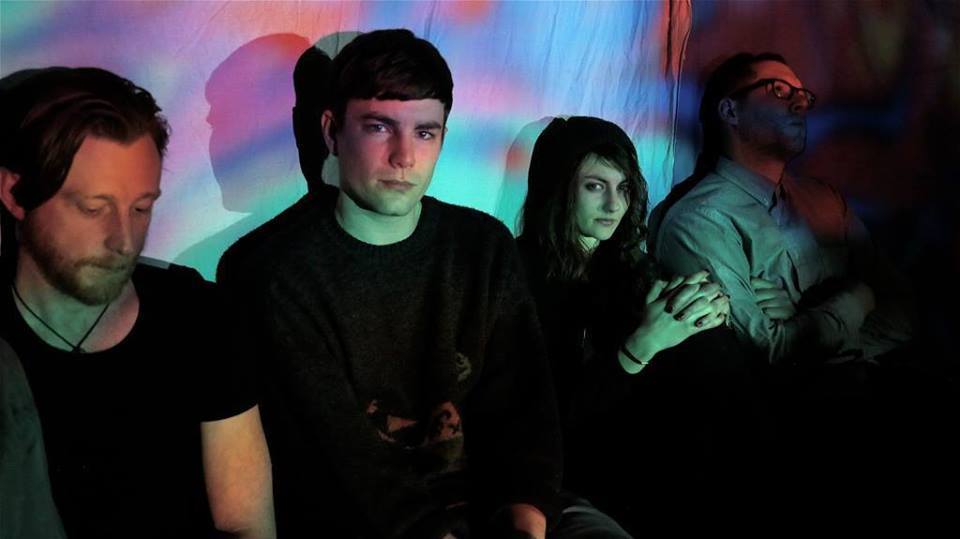 Alternative pop quartet Battle Lines, just unveiled their new track "Colonies" from their upcoming 7″. Following the success of their first release Hearts, they returned to the studio and recorded their next single which you can stream below. The blistered lullaby is replete with wistful paradoxes of emotional and sexual indifference; echoing distaste with the hypnotizing line, "You mean nothing to me" repeated throughout by vocalist Carly Humphries.
The forthcoming limited 7″ features the titular track as well as a new song entitled "Push." Interestingly enough, the artwork for this release was created by Nick Steinhardt of Touché Amore. Pick up the 7″ via No Sleep Records here. or more information check out their Facebook and catch them at SXSW in Austin, Texas later this month.
Tour Dates:
Mar 13 – Austin, TX – SXSW (British Music Embassy @ Latitude 30 – 3:00PM)
Mar 15 – Austin, TX – SXSW (Esther's Follies – 9:00PM)
Apr 17 – Brighton, UK – Green Door Store †
Apr 18 – London, UK – Birthdays †
Apr 19 – Bristol, UK – Hit The Deck Festival †
Apr 20 – Nottingham, UK – Hit The Deck Festival †
Apr 22 – Glasgow, UK – 13th Note †
Apr 23 – Manchester, UK – The Star And Garter †
Apr 24 – Birmingham, UK – The Flapper †
Apr 25 – Leeds, UK – Cockpit 3 †
Apr 26 – Southampton, UK – Unit †
† w/Seahaven, Nai Harvest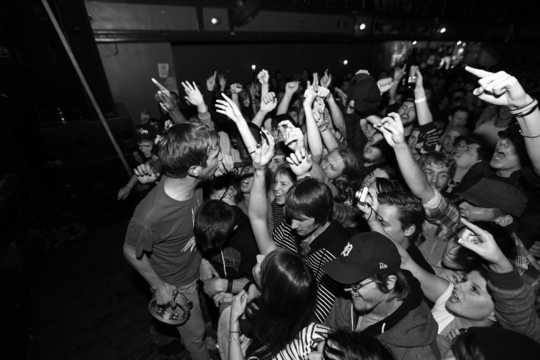 For Christmas, the post-hardcore band La Dispute, who recently released their newest LP, Wildlife, have their entire discography on a free/donation basis on their Bandcamp page. Starting at midnight EST time tonight and lasting until midnight EST tomorrow (the whole of Christmas day), you can grab all ten of the band's previous releases. All donations made through the Bandcamp page will be donated to 826michigan, "a non-profit organization dedicated to supporting students aged 6 to 18 with their creative and expository writing skills, and to helping teachers inspire their students to write. 826 opened its doors in June of 2005. Since then, it has been blessed with students, tutors, and volunteers overflowing with enthusiasm."
If you're completely new to the band, I recommend starting with Somewhere at the Bottom of the River Between Vega and Altair, which in my opinion is their best release so far. If you're more into punk and not lyrically up for fables about love and broken hearts, download Wildlife, which is their matured more punk-esque sounding sophomore release. Their split with Touché Amoré and their Untitled 7″ are also good listens, which you should definitely consider as they contain some of my personal favorite tracks. Just a reminder though before downloading, La Dispute are an acquired taste, with Jordan Dreyer's emotionally driven vocals coming out as wails at times, combined with spoken-word poetic lyrics. Be sure to try this band out though because all the donations go towards a good cause!