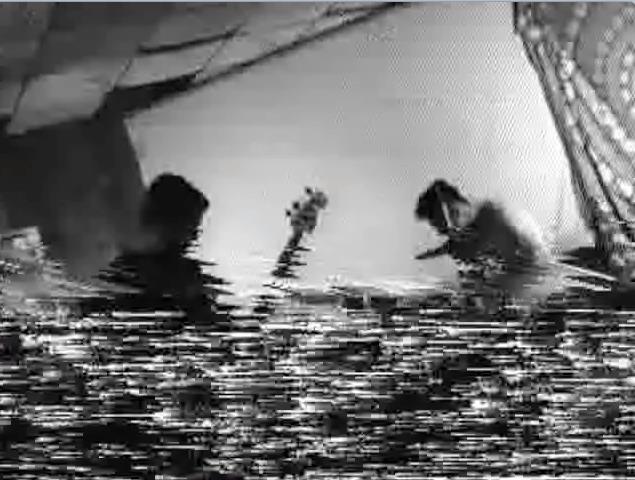 Professor O'blivion
is an experimental project featuring John Deguide on bass guitar and Patrick Piper on drums, two hip boys rising from the depths of Barrington, Illinois. I'm big on supporting local and self produced music — "Think locally, fuck globally."  When I found out long ago that they had almost finished their first demo, I hassled John about it for months. I was extremely pumped to finally hear some local music that didn't reiterate the stereotype of Barrington. Alas due to some problems they ran into, I was forced to be a patient crow and waited for my moment to strike.
This demo is exactly what I had hoped it would be: it's creative and very experimental. The intro to the demo has the same kind of vibe as Old Gray's track "Instrumental", even though the music overall doesn't have the same Old Gray pop/emo feel. Professor O'blivion has a very heavy sound that is really raw, but in no way is it trashy noise-rock. They use a very deep bass, which in my opinion really rounds out and enhances the flow of the songs. The drums are sick and Patrick is a pretty hardcore drummer. Together, they equally create this hip underground sound that is Professor O'blivion.
The new demo is currently available for free on the band's Bandcamp or you can stream it below. Be sure to also check out Patrick's side project BlackWindom.
Demo 2012 Tracklisting:
1. Intro
2. Curmudgeon
3. John Haley
4. That Would Be The Closet
You might also like: