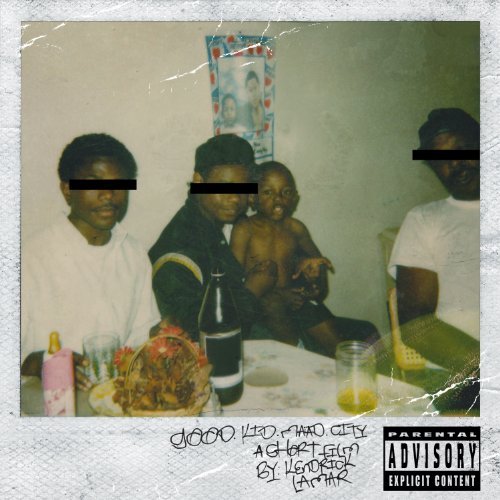 In just three weeks, rap's new messiah 
Kendrick Lamar
 will release his highly-anticipated new album
good kid, m.A.A.d. city
. Today, we get an exclusive sneak peek of the album with an ode to the city of Compton. Teaming up with legends
Dr. Dre
and
Just Blaze
, Kendrick and Dre flow viciously for four minutes on "Compton", which according to the
pre-order tracklisting
on iTunes, will serve as the 12th and final track on the standard version of the album. Interestingly enough, the much-talked-about track with
Lady Gaga
does not appear on the tracklisting, although "Poetic Justice" with
Drake
still remains. Check out the song below courtesy of TDE's mixing specialist Ali.
good kid m.A.A.d. city Tracklist:
01. Sherane a.k.a Master Splinter's Daughter
02. Bitch, Don't Kill My Vibe
03. Backseat Freestyle
04. The Art of Peer Pressure
05. Money Trees (feat. Jay Rock)
06. Poetic Justice (feat. Drake)
07. good kid
08. m.A.A.d city (feat. MC Eiht)
09. Swimming Pools (Drank) [Extended Version]
10. Sing About Me, I'm Dying of Thirst
11. Real (feat. Anna Wise)
12. Compton (feat. Dr. Dre)
13. The Recipe (feat. Dr. Dre) *
14. Black Boy Fly *
15. Now or Never (feat. Mary J. Blige) *
16. Collect Calls *
17. Swimming Pool (Drank) *
* = iTunes bonus track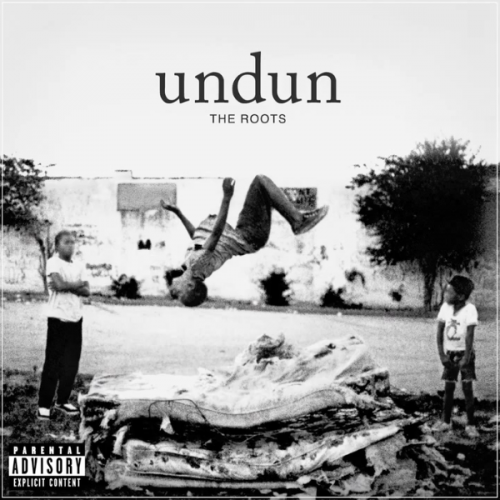 It's sad to admit that nowadays, leaks are almost inevitable. Unless you devote every living moment towards protecting your music from being leaked or don't allow any advanced listens — I'm looking at you
Kanye
and
Jay
— your album will probably get leaked. After releasing thirteen records, it seems
The Roots
know what they're doing and a few days ago,
partnered with NPR
to offer a free stream of their latest,
undun
, a strikingly powerful album about the fictional Redford Stephens, a poor Philadelphian kid who gets tangled up in the drug trade.
With help from Sufjan Stevens (his song "Redford" inspired the character's name), Just Blaze, Big K.R.I.T., and more, The Roots' first attempt at a concept album is an inspiring and beautiful piece of work. You can listen to the whole thing at NPR right now, with the album available in stores everywhere on December 6th via Def Jam.
undun Tracklist:
01. The Un
02. Sleep
03. Make My (feat. Big K.R.I.T.)
04. One Time (feat. Phonte & Dice Raw)
05. Kool On (feat. P.O.R.N.)
06. The Other Side
07. Stomp (feat. P.O.R.N.)
08. Lighthouse
09. I Remember
10. Tip The Scale
11. Redford (For Yia Yia & Pappou)
12. Possibility
13. Will To Power
14. Finality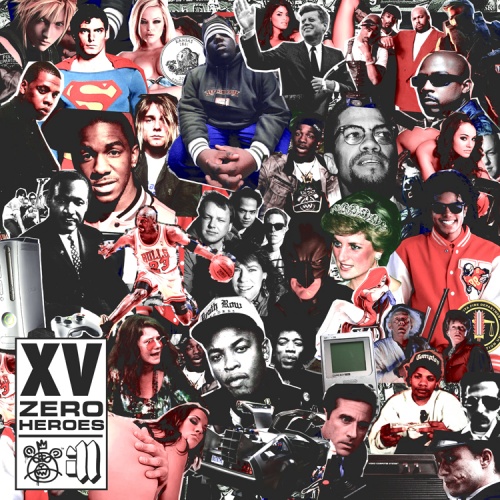 Kansas-based rapper 
XV
 dropped his newest project today, a mixtape titled 
Zero Heroes
. The mixtape features production by 
Just Blaze
, 
J. Cole
, and 
Seven
, as well as guest appearances by 
Pusha T
, 
Donnis
, 
Fall Out Boy
's 
Patrick Stump
and 
Kendrick Lamar
. If you're still not intrigued, let it be known that the Kingdom Hearts theme is sampled on Seven-produced "When We're Done". Download the mixtape for free 
here
.
You can check out the tracklist below. The Warner Bros. signee is scheduled to release his label debut, The Kid With The Green Backpack, sometime this year.
Tracklist:
01. Wichita [Prod. By Just Blaze]
02. Heroes Eventually Die (Interlude)
03. When We're Done [Prod. By Seven]
04. Smallville [Prod. By J. Cole]
05. That's Just Me [Prod. By Swiff D]
06. Awesome (feat. Pusha T) [Prod. By Seven]
07. Pictures On My Wall [Prod. By Seven]
08. Textbook Stuff (feat. Kendrick Lamar) [Prod. By Seven]
09. All For Me (feat. CyHi Da Prynce, Vado & Erin Christine) [Prod. By Omen & Audio BLK]
10. U.F.C. (feat. Kristina Rose) [Prod. By Seven]
11. Foreign Exchange Student [Prod. By Miami Horror]
12. Swervin' [Prod. By Seven]
13. Best Days Of Lives (feat. Donnis) [Prod. By The Awesome Sound]
14. Ending Credits (Interlude)
15. The Last Hero (feat. Patrick Stump) [Prod. By Seven]