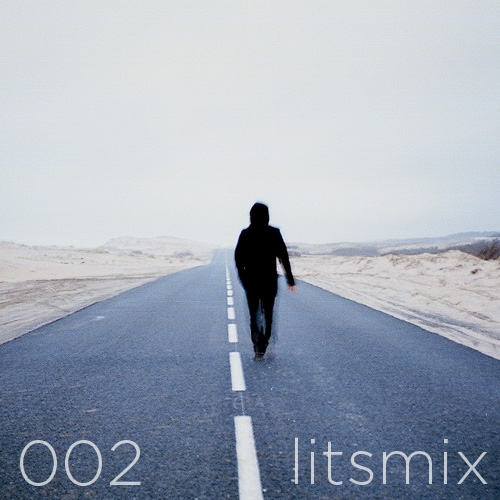 LITS Mix is a weekly mix of five free songs curated by our ears with your ears in mind. With so much free music to listen to out there, we intend to showcase our favorite tunes in an easily digestible  manner, guiding you through the riff-raff to find the music. This week, we present the second edition of our mix, a 20 minute set of songs that'll have you nodding along whether it's the chilled-out vibe of Tycho's "A Walk" or the thumping bass on Y Luv's "Earthquakes". Kick back and get lost in the sound.
(0:00 to 5:14) The Weeknd – "The Morning"
(5:14 to 10:28) Tycho – "A Walk"
(10:28 to 14:03) Skizzy Mars – "Shangri-La"
(14:03 to 18:24) Y Luv – "Earthquakes"
(18:24 to 21:20) Ra Ra Riot – "Too Dramatic (The Morning Benders Remix)"
To help raise money for the Japan Society's Earthquake Relief Fund, The Morning Benders have released Japan Echo EP featuring remixes from Star Slinger, Wild Nothing, and more. 100% of proceeds will be donated. Download and donate here.
"Last week we were scheduled to go to Tokyo to play our first show ever in Japan. It was going to be a very special trip for us, and for me in particular. I had always dreamt of going back to Japan to play music. Not many people know this, but I was actually born in Japan, and although I only lived there for a couple of years, I've always had a deep love for the country and its people. I cannot express how sad and helpless I've felt reading about everything that is happening there right now, and even though we couldn't be there, we wanted to do everything we could to help.
We love you Japan.
xo,
Chris"
Check out the track listing below.
Japan Echo EP (日本・エコー) Tracklisting:
1. Cold War (Star Slinger Remix)
2. Better In Blue
3. Hand Me Downs (Wild Nothing Remix)
4. Excuses (RAC Remix)
5. Mason Jar (Twin Sister Remix)
6. Wet Cement (Aislyn Remix)
7. Little Riot
8. Promises (Star Slinger Remix)