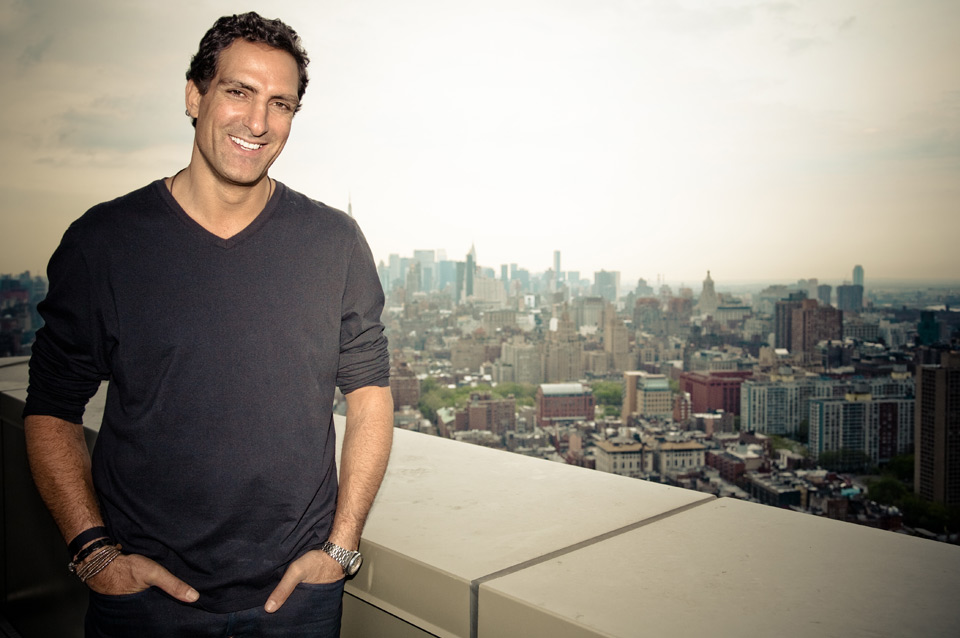 In 1988, 
Rony Seikaly
became the Miami Heat's first ever draft pick when the center was signed ninth overall. Twelve years later, "The Spin Doctor", as he was lovingly known by fans, hung up his basketball shoes after scoring 9,991 points and grabbing 6,424 rebounds in his NBA career and playing a one-on-one with Magic Johnson to prove that HIV is not contagious by touch. Fast forward to 2012 and now, the Heat have picked up their second ever NBA Championship and Rony is an international DJ and is currently promoting his first ever compilation record with Nervous Records, 
Nervous Nitelife Presents Rony Seikaly
, released on June 5.  A few days ago, I chatted with the former NBA star and DJ sensation about his new career in music, which you can read about below.
I've read that you wish to become a well-known musician not because of your basketball career, but because of your music, which is a very humble and grounded mindset to have. I'm just wondering though, has there been any overlap between your music career and your basketball one?
Music was always in my blood. When I played basketball, music was always my sanctuary. I never thought about making music as another career but it happened organically.
Did you ever think the nickname "The Spin Doctor" would extend outside the basketball court?
It's very ironic but never thought it would.
What was your first exposure to music? Could you tell me more about the "music rooms" in your homes?
My parents were music enthusiasts. They would play classical music, disco and other genres always at the house and my dad would always play his guitar. When I turned 14, I wanted to get my own equipment so I saved up my money and bought two turntables and a mixer at first, then turned a storage area into my own club. All my friends would come and hang out for a nominal fee where I would play the music and with the money made I would upgrade the lights and sound. As the years went by and I started playing in the NBA, I would always turn one of the rooms in my house into a music room and invite friends — only difference was that it was free of charge.
Your music seems to have a very wide spread of influences. What was your favorite era of music and what influenced your sound the most?
I grew up on disco, early hip hop and early house but always had a wide range of musical taste from ethnic, tribal, rock to classical.
What has been your favorite moment in your music career so far? How does that compare to your favorite basketball moment?
Nothing compares to the adrenaline of sports. Music is a hobby, sports is my love. The highlight of my musical career is when I released my first track and thought it was so surreal.
What's next for you?
I am enjoying the moment. Not looking ahead just yet.
How do you feel about how the way the NBA Finals ended this year?
I have my special ties with the Miami Heat as I was the number 1 pick in that franchise's history. So it's very satisfying for me personally to have seen the transformation of the franchise from its inception to champions.
Thanks for taking the time to chat. Best of luck with everything, Rony!
You might also like: