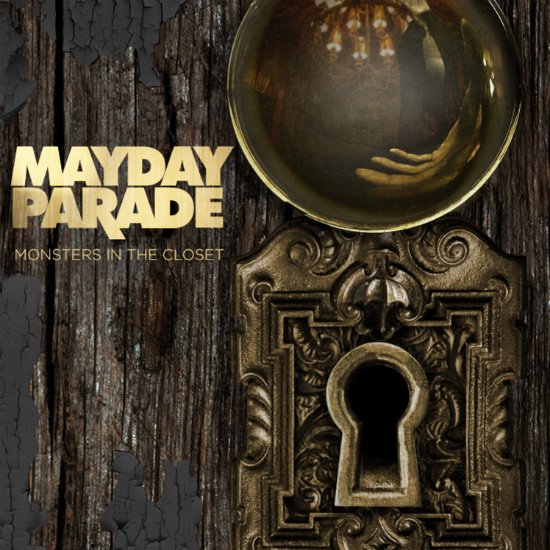 Mayday Parade
has just released information on their highly anticipated upcoming album, officially titled
Monsters In the Closet.
Since March of this year, the Floridian rock outfit had been uploading studio updates onto
Youtube
; the videos themselves hold some information regarding the new album, including the
"names" of the songs on the album on a whiteboard
(which are most likely, however, shortened or placeholders).
Monsters in the Closet
was produced by Kenneth Mount and Zack Odem (
All Time Low
,
The Summer Set
,
We Are The In Crowd
) and is scheduled for release via
Fearless Records
around October 8th.
Along with the news of the album came information on a new tour, where Mayday Parade will be headlining the Glamour Kills Tour 2013. Considering the dates of the tour ensue the release of the new record, you can probably expect new songs to be performed live!
Tour Dates:
OCT. 11TH FREEBIRD JACKSONVILLE, FL
OCT. 12TH MASQUERADE ATLANTA, GA
OCT. 13TH ROCKETOWN NASHVILLE, TN
OCT. 15TH AMOS SOUTHEND CHARLOTTE, NC
OCT. 16TH THE NORVA NORFOLK, VA
OCT. 17TH BEST BUY THEATRE NEW YORK CITY, NY
OCT. 18TH THE ELECTRIC FACTORY PHILADELPHIA, PA
OCT. 19TH STARLAND BALLROOM SAYREVILLE, NJ
OCT. 20TH BALTIMORE SOUNDSTAGE BALTIMORE, MD
OCT. 22ND WEBSTER THEATRE HARTFORD, CT
OCT. 23RD HOUSE OF BLUES BOSTON, MA
OCT. 24TH LOST HORIZON SYRACUSE, NY
OCT. 26TH THE INTERSECTION GRAND RAPIDS, MI
OCT. 27TH ST. ANDREWS HALL DETROIT, MI
OCT. 29TH BOGARTS CINCINATTI, OH
OCT. 30TH HOUSE OF BLUES CLEVELAND, OH
OCT. 31ST HOUSE OF BLUES CHICAGO, IL
MAR. 28TH THE TROUBADOUR WEST HOLLYWOOD, CA
NOV. 1ST THE RAVE MILWAUKEE, WI
NOV. 4TH THE SUMMIT DENVER, CO
NOV. 5TH IN THE VENUE SALT LAKE CITY, UT
NOV. 7TH EL CORAZON SEATTLE, WA
NOV. 8TH THE RIO VANCOUVER, BC
NOV. 9TH WONDER BALLROOM PORTLAND, OR
NOV. 11TH SLIMS SAN FRANCISCO, CA
NOV. 12TH ACE OF SPADES SACRAMENTO, CA
NOV. 13TH HOUSE OF BLUES LOS ANGELES, CA
NOV. 14TH HOUSE OF BLUES ANAHEIM, CA
NOV. 15TH HOUSE OF BLUES SAN DIEGO, CA
NOV. 16TH HARD ROCK ON THE STRIP LAS VEGAS, NV
NOV. 17TH THE MARQUEE PHOENIX, AZ
NOV. 19TH HOUSE OF BLUES DALLAS, TX
NOV. 20TH HOUSE OF BLUES HOUSTON, TX
NOV. 21ST BACKSTAGE LIVE SAN ANTONIO, TX
NOV. 26TH SIDEBAR THEATER TALLAHASSEE, FL
NOV. 27TH THE ORPHEUM TAMPA, FL
NOV. 29TH HOUSE OF BLUES ORLANDO, FL
NOV. 30TH REVOLUTION FT. LAUDERDALE, FL
Pop punk rockers All Time Low have been at the forefront of their scene since signing with Hopeless Records while still in high school, releasing three albums with the label. The band is currently gearing up for the release of their fourth studio album Dirty Work, which will also be the band's debut with Interscope Records, set to be released on June 7th in the US and on June 6th in the UK. Lead vocalist Alex Gaskarth took some time out of his busy schedule to talk with me about their new album and touring experiences. You can read the full interview below.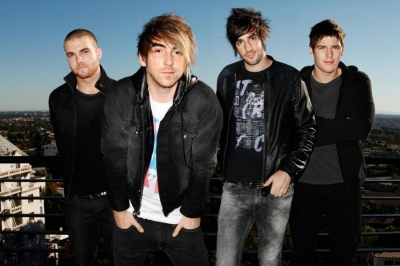 LitS: First off, could you state your name and what you do in All Time Low
?
Alex Gaskarth and I sing and play guitar.
LitS: You guys are currently headlining a tour with Yellowcard, The Summer Set and Hey Monday as openers. How has this tour been?
We just finished up the tour and it was probably the best touring experience I've ever had. Our band grew up listening to Yellowcard so to get the chance to do a full tour with them was awesome. Hey Monday are good friends of ours and we've wanted to tour with The Summer Set for a while so we're glad we could take them out.  Crowds were amazing on the tour each and every night.
LitS: Your new album, Dirty Work, will be released in June of this year. Could you describe the new album for us?
I think it represents a real growth for us and it's something we're all extremely proud of. We didn't do a 180 and make a completely different CD. It still sounds like All Time Low and I think our fans will really be into it. Hopefully it's just a better All Time Low than you've ever heard before. (more…)