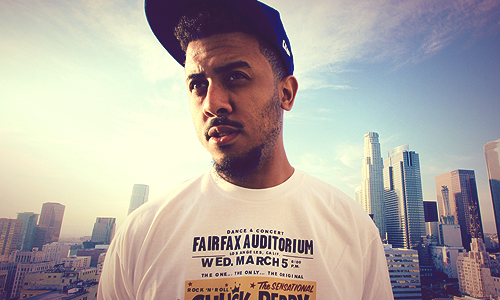 If there's one thing that's consistent about
Blu
besides his sharp rhymes and quick wit, it's the fact that he's always full of surprises. After randomly
uploading his second album
with producer
Exile
onto his Bandcamp page earlier this year, Blu has done it again by posting up
UCLA
, a brand new album completely produced by
Madlib
. The two California legends have been reported to be working with each other on
UCLA
for quite a while, but few details were ever released, with many believing that Blu had once again scrapped a project. Today, we can listen to the entire album or purchase it for a cool 15 bucks.
I've yet to understand Blu's affinity for unmastered, lowish-quality tracks and UCLA is no exception. Although Blu and Madlib deliver and the plain fact that Blu is one of my favorite MCs of all time, the quality isn't necessarily the best and the project sounds like a work in progress. You can listen for yourself below and purchase it here.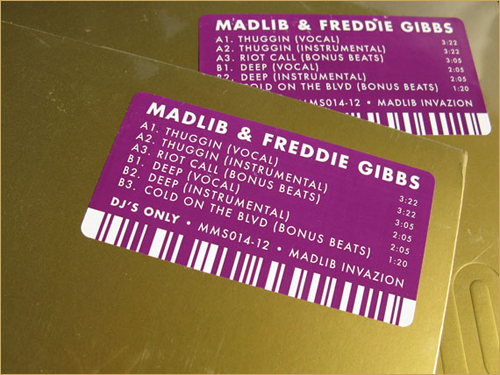 Freddie Gibbs
and
Madlib
 release their collaborative debut today with 
Thuggin'
. The 6-track EP was originally announced and distributed at a recent Madlib show, immediately selling out 500 copies. Despite being over six months in the making, 
Thuggin'
 has been a well-kept secret. The blogosphere was suddenly hit with a release date yesterday, finding out that the wait for a 
MadGibbs
 release would be short-lived. This sparked a craze within both artists' cult-like followings, and for good reason. This EP is straight fire, pairing Freddie Gibbs' intricate drug tales with Madlib's trademark hypnotic loops. This is arguably the best work Madlib has done since 2004's 
Madvillainy
 with 
MF DOOM
, and Freddie Gibbs does the producer justice. Hear the excellent title track below, and purchase your copy in either vinyl or digital format 
here
.